BMC TrueSight Operations Management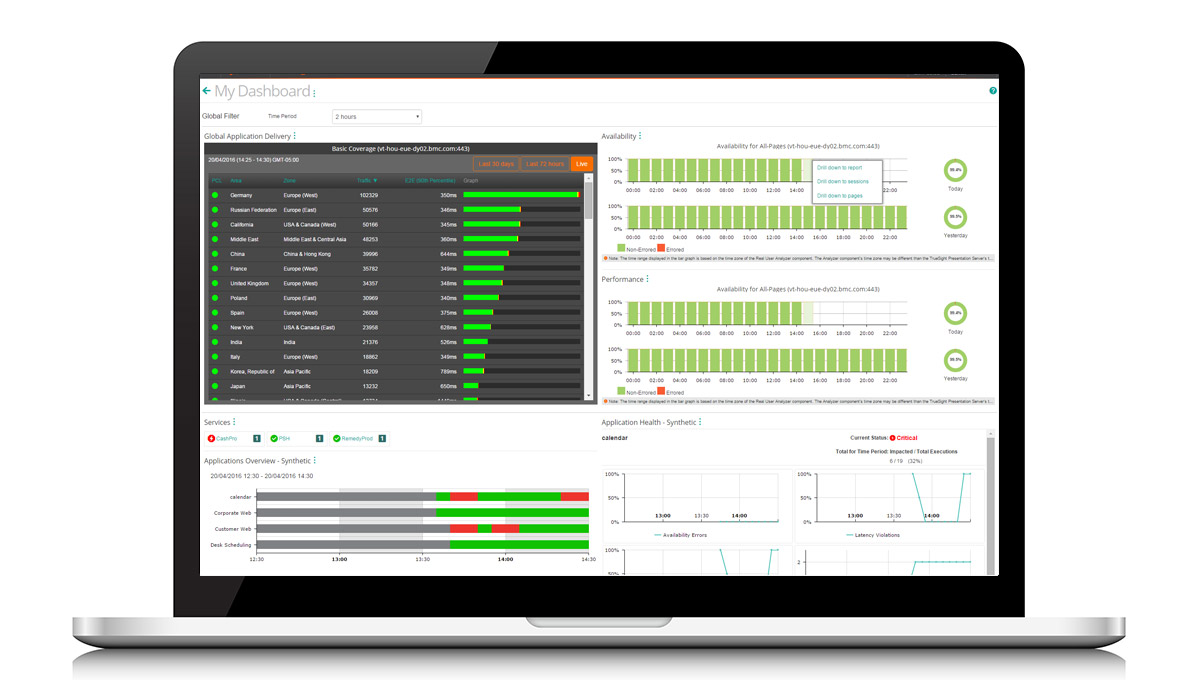 BMC TrueSight Operations Management is an analytics-driven performance management solution that proactively identifies and resolves availability and performance problems across hybrid IT environments. Industry-leading event management technology prioritises events allowing IT Operations to focus on what matters most to the business.
Solve problems faster with probable cause analysis
Simplify trouble shooting with automated log analysis
Lower cost and complexity with a simplified toolset
Increase service availability by finding and fixing problems early
Boost efficiency by automating manual tasks
See why BMC is top-rated in 4 out of 5 ITSM Infrastructure & Operations Use Cases
The best ITSM tool is the one that matches your maturity and needs more closely. See how Gartner rates the suitability of top ITSM solutions for various types of Infrastructure & Operations (I&O) organizations—and learn why Remedy receives the highest scores in four out of five use cases.
Check detailed product scores according to I&O maturity level
Explore in-depth write-ups on solution features, strengths, and weaknesses
Compare ratings for the critical capabilities that matter most
Make the right ITSM choice for your organization—to drive optimal value for your business.